Puleston Wealth Management provides clients with advice that is tailored to their specific needs.  We build deep meaningful relationships and have a great understanding of our clients expectations and objectives.
We are passionate about providing the very best service and on-going support, allowing our clients to reach their goals, whatever they may be.

We believe this ethos, teamed with our absolute enthusiasm for what we do, sets us apart and has earned us the excellent reputation that we enjoy.
Puleston Wealth Management has grown from humble beginnings to become one of Quilter Financial Planning's Key Accounts.  Our strategy remains the same from the day we first opened the door "Treat others as you would like them to treat you".
We had the opportunity to acquire a local IFA practice Ashley Law Chester ran by Peter Robinson back in 2015.  The transition for clients was seamless.  With the great success we have been approached by another local IFA who is considering retiring with the view to acquire their business.
Meet the Team
Simon Puleston – Principal Financial Adviser 
After leaving the Royal Air Force in 2001 Simon joined the Bank of Scotland holding a number of roles in Sales, HR, whilst studying to become a Financial Adviser.  In 2012 many high street banks decided to close their financial planning arms, Simon decided the time was right to set up Puleston Wealth Management and continue serving clients. 
Simon is married to Sarah with four children Xavier, Rafael, Sebastian and Zyana.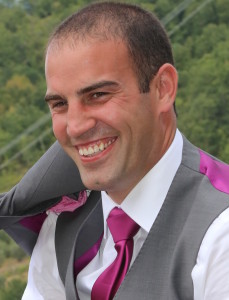 Sarah Puleston – Financial Adviser
Having worked within the Lloyds Banking Group for over 12 years Sarah and a pillar of support in the business brings a wealth of experience to the team and focuses on clients needs. 
Alina Leah – Client Relationship Manager
Alina joins the team after 6 years working in the accounts department for a local car dealership, Alina brings a new dynamic to the team and is keen to support clients through their financial journey.
Puleston Wealth Management Ltd. Registered in England and Wales under No. 08389899. Registered office address: Springside 21 Arley Road, Appleton, Warrington, Cheshire, WA4 4RN.
Puleston Wealth Management Ltd is an appointed representative of Quilter Financial Planning Ltd, who are authorised and regulated by the Financial Conduct Authority.  Quilter Financial Planning Ltd is entered on the FCA register under reference 440703  http://www.fca.org.uk/register/ 
 The guidance and/or advice contained within this website is subject to the UK regulatory regime, and is therefore targeted for consumers based in the UK.